OpenInfra Days UK 2019 is a two-day event focusing on four subject areas, loosely arranged into tracks: Open Compute Project (OCP), Scientific Computing, Cloud Native, and OpenStack.
The first day will feature talks and presentations from operators, developers and end users across a number of ecosystems and problem areas including open hardware, container and cluster management software, resource management, automation, scientific and research computing, continuous integration and delivery, and more!
The second day will be hands-on technical workshops for those wishing to learn from recognised subject matter experts in various fields, covering everything from Kubernetes to Zuul CI.
Please refer to the OpenStack Community Code of Conduct for this event.
Key Speakers
Speakers already confirmed for the event include:
Location
Etc.Venues, 200 Aldersgate, St. Paul's EC1A 4HD. , England
Advisory Team
A number of people have played a significant role in helping to get this event up and running, these include:
About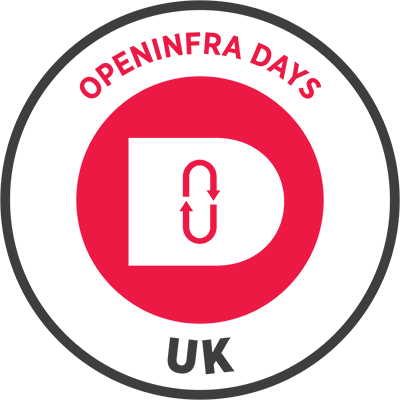 Open Infrastructure Days UK brings together hundreds of IT decision makers, cloud operators and technology providers to discuss cloud computing and learn about open source cloud software in central London.
The meteoric rise of open source cloud software has catalysed a paradigm shift in the infrastructure and broader IT industry with vendors, operators, and integrators collaborating together in order to drive business value through quality of service. This approach accelerates innovation and broadens adoption, in turn creating a wide range of new opportunities.
OpenInfra Days UK is run by a small team of volunteers. Keep an eye on our Twitter account for the latest news and announcements.
Contact
If you have any questions or you'd like to get involved with the event, we're open and approachable! Just send us an email.